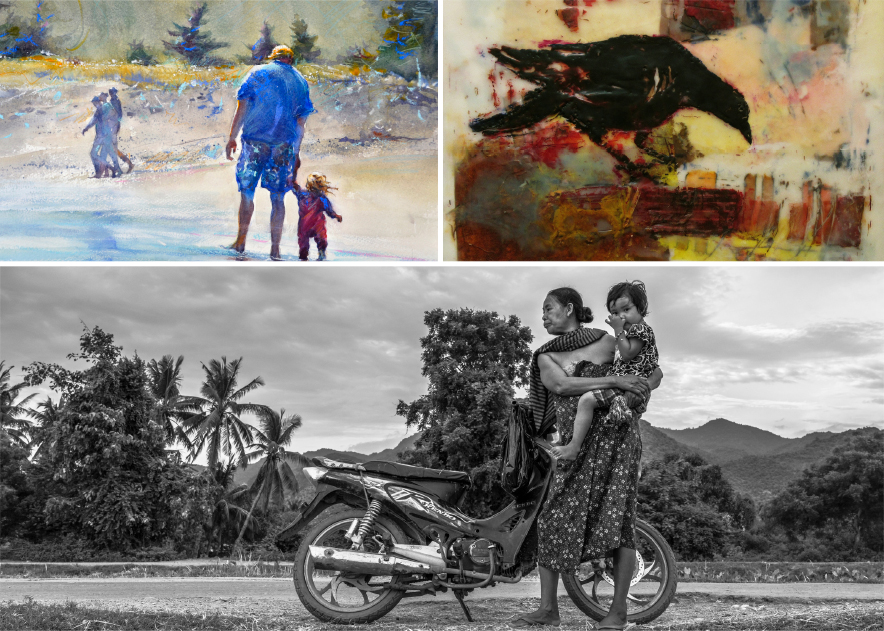 On display September 6 to October 27, 2018 in The Sunroom at Central Library, Crossroads: An Intersection in Time features works by Halifax Art Maps artists and artisans and explores their personal experiences and observations of "crossroads."
Often, crossroads become the centre of a community where people congregate. Halifax is a land and sea "crossroad." Crossroads may also be a critical juncture, turning point, or crisis when some important decision or choice must be made. Furthermore, folklore and mythology see crossroads as a place between 2 worlds or where spirits gather. 
For this exhibition, Halifax Art Map challenged artists to explore, reconsider, and respond to the theme of crossroads.
About the artist
Participating artists include Rose Adams, Kit Clarke, Rosemary Clarke Young, Kristen Herrington, Kathryn Harley Haynes, Phillip Hodges, Denise Lanterman, Anne Launcelott, Patricia Lindley, Grace Luke, Paulette Melanson, Debbie Mosher, Andrea Pottyondy, Roxanne Smith, Kay Stanfield, Gail Sutherland, Colleen Underwood, Lisa Wright, Monika Wright, and Teresa Young.
Halifax Art Map is an annual guide to artists, artisans, galleries, studios, and shops that represent some of the finest creative works produced in Halifax. Halifax Art Map can be found in print and online. 
---
The Sunroom is made possible by the generosity of Margot and Layne Spafford.