Updated June 2022
In March 2021, Halifax Public Libraries welcomed a new team member: Amani Saleh, Newcomer Engagement Specialist. Read on to learn more about Amani and the many ways she is here to help newcomers to Halifax!
---
About Amani
Amani is a newcomer herself. She arrived in Halifax in August 2019 from her home country of Egypt, to continue pursuing her education as an international student. Amani's brother and sister had immigrated to Halifax previously, and she was familiar with the city only through their experiences. She is in the process of becoming a Permanent Resident.
Amani has an extensive professional history in community work, and has worked with organizations such as Save the Children International, the UN, and WHO in Egypt.  A native Arabic speaker, her professional background is in simultaneous language and interpretation. She was pleased to be able to practice those skills here in Halifax as a medical and legal interpreter. Through this work, Amani quickly began to see the unique challenges faced by newcomers to Canada, and specifically Halifax. She was encountering many of the same challenges, but was fortunate to have her brother and sister nearby to help her navigate. 
Many of the people Amani was meeting had never traveled outside their home countries. She knew firsthand the anxiety, excitement, and culture shock that many newcomers deal with upon arrival, and the value of having a friendly face and easily accessible resource to help newcomers adjust to and fully enjoy their new home. The opportunity to work with the Library's Newcomer Support Team as Newcomer Engagement Specialist was the perfect fit for her both professionally, and personally. 
"I'm always learning," she says. "This is an adventurous journey for me. Through my role, I hope that the Library becomes the main source of services for newcomers, and it becomes a place they can go to in case they need anything—a focal point, and a 'hub' for referrals."
---
About the Newcomer Engagement Specialist role
Amani's role on the Halifax Public Libraries team currently focuses on supporting newcomers to the areas of Spryfield, Sackville, and Dartmouth, where traditional supports may be limited. However, Amani is keen and available to help anyone and everyone across the HRM. 
Her role will work to help expand the Library's English Language Learning and English Conversation Group programs for newcomers by increasing the number of participants and volunteers. She is working to grow the Library's Citizenship Education programs by developing its curriculum and launching new sessions. And, Amani will work to coordinate and support other Library staff through Welcome Ambassador and Cultural Competencies training.
Amani notes that many newcomers have very different experiences with libraries in their home countries, and do not realize the important role libraries take on in their Canadian communities. She notes that many people expect the Library to be a place for borrowing, research, and study only. They're surprised to learn that in Halifax, we want to do much more—the Library is a common ground for learning, socializing, sharing your skills, and having fun (for all ages!).
"My first experience at Halifax Central Library was during a power outage! I had no power at home and was able to go there and have access. It quickly became my place for studying, quiet time, and finding resources."
As of June 2022, over the past year, Amani helped more than 165 new Canadians with everything from important documents to navigating school enrolment, while helping 43 people get their citizenship through the Library's virtual citizenship course.
---
How Amani can help you
If you are a newcomer to Halifax, or know a newcomer to Halifax, please reach out to Amani! 
Amani can help you:
Take part in English language programs
Discover the many free services and tools offered by Halifax Public Libraries
Understand how to file your taxes and find a professional support for taxes
Learn about immigration and your family's "next steps" for life in Canada
Navigate buses/transit schedules and routes 
Find a family doctor or other support service
Fill out and understand forms
Apply for schools or jobs, or get more information on education and work opportunities
Connect with other support organizations and groups
Meet new people in Halifax with similar interests
And much more!
---
Connect with Amani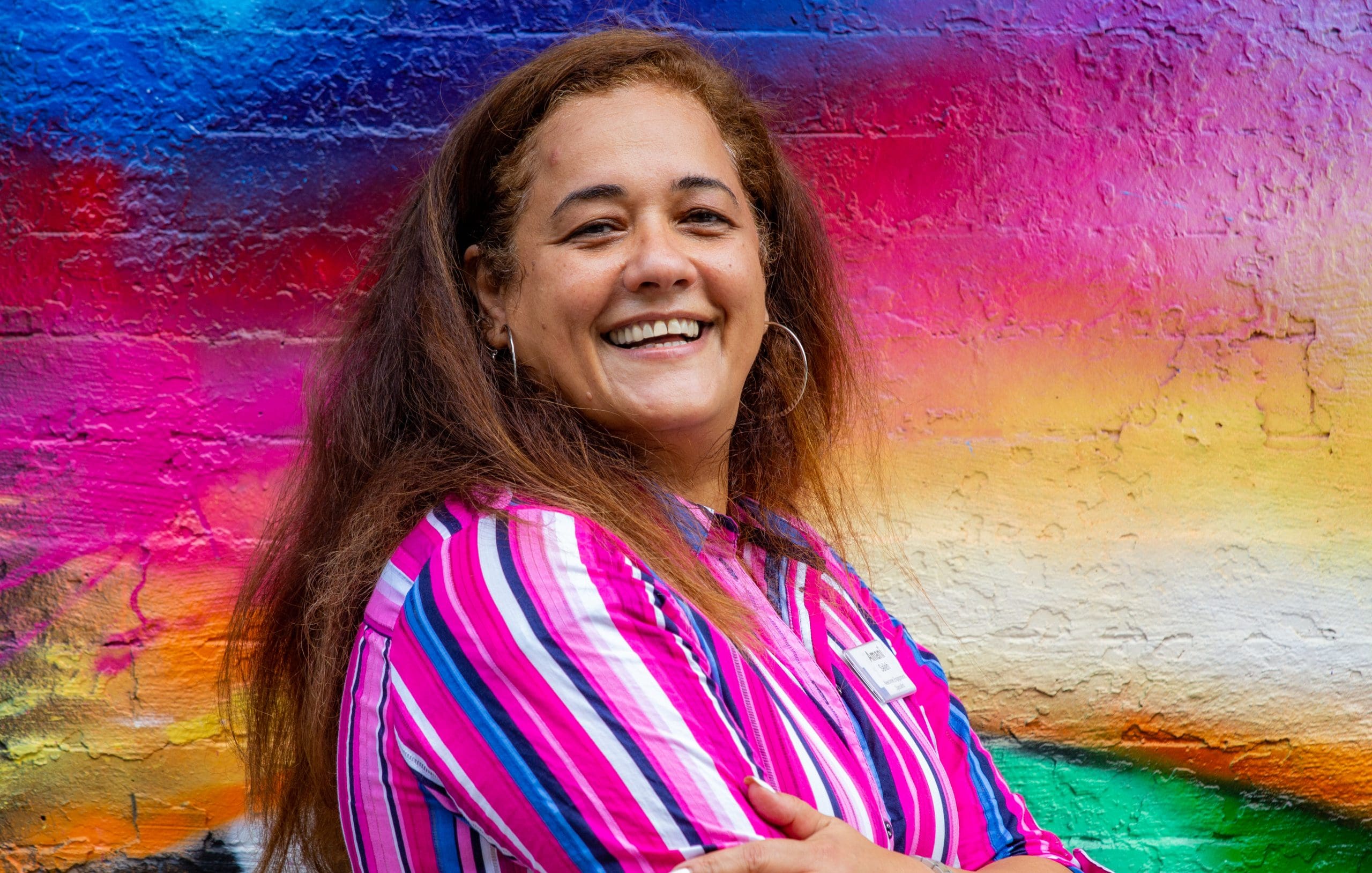 Amani is happy to meet with you however you feel comfortable.
To set up a meeting, you can connect with Amani:
By email at saleha@halifax.ca
By phone at 902-943-8843 (If you call after hours, just leave a message and she will call you back!)
You can simply say "Hello," and let her know your name and immigration status, history living in Halifax, and a little bit about what you're interested to learn from her.
Once you connect, Amani will arrange to meet with you:
By Zoom virtual meeting
By phone
Or, in person once it is safe to do so.
When you meet, Amani will:
Learn more about you, your family, and background
Ask about your personal and professional interests
Find out how she can help you and connect you with information
Arrange more meetings as needed
Just chat!
If you are not comfortable speaking in English, Amani is happy to bring an interpreter, or use Google Translate or other tools to communicate with you when you meet! 
---
Success stories
Some of Amani's favourite moments so far set the tone for the future of her role: a positive, bright future! She smiles as she thinks of helping a family get their elementary-aged kids registered for school after struggling for some time.
"It was an amazing accomplishment, seeing the happiness on their faces and in pictures from their first day. The parents were really grateful and happy too."
At Bedford Public Library, Amani was proud to help a new resident register for a library card, register for ELL, and pick up some take-home art kits for his kids. He returned soon after with his children: "It was an exciting new discovery for them in their community."
Amani has heard the following positive feedback from newcomers she has assisted:
"I was able to pass my citizenship test because of your material and resources provided."

"My children's subsidy application has been approved because of your guidance and follow-up."

"As refugees here in Canada, we never thought that we would be able to travel abroad and see our family if it wasn't for your help in guiding us, and helping us obtain our travel documents."
Amani has also made contact with Victor, a newcomer to Halifax from China, via the Library's new TikTok account, opens a new window! Victor has since joined our English Conversation Groups.
---
"I want you to know..."
If Amani could tell newcomers to Halifax one thing, she would say:
"It's beautiful here. It's an enabling environment for people. Just get out there, seek, and ask. The Library is YOUR place. It's for YOU, your kids, adults, and children. You can find everything at the Library. And I hope to meet you soon."
As she looks forward to the future in 2022 and beyond, she says,
"I hope that, through my role, Newcomer Services can be extended throughout all locations of the Library, and we are better equipped and ready to serve them all.  We will be launching a series of inter-generational programs for newcomers through different branches, hoping that such programs contribute in their better integration in their communities."
---
Learn more