The Halifax Regional Library Board is composed of 11 members: 8 members who are appointed by the Halifax Regional Municipality (HRM), 2 members who are appointed by the Province of Nova Scotia, and the Mayor of HRM, who is an ex-officio member.
This team of community-minded leaders provides important oversight, particularly for strategic planning and operational priorities, financial management and reporting, human resources, and community relations. The Board helps us live our values, implement our strategic plan, and achieve our vision for the Library. 
The Halifax Regional Library Board is a corporation that governs the Library in accordance with the Nova Scotia Libraries Act, which regulates regional library service in the Province.
Halifax Regional Library Board Bylaws
Contact us
You can contact any member of the Library Board via:
Halifax Public Libraries
Administration Office
60 Alderney Drive
Dartmouth, NS B2Y 4P8
Phone: (902) 490-3991
Email: libraryboardchair@halifax.ca
Members
Chair, Tara Gault
Appointed in November 2013
Tara Gault has served as Board Chair since June 2017, and is currently leading the Board's governance review. She completed her Bachelor of Arts and Law Degrees at Dalhousie University and currently practices law in Halifax. An active volunteer, Tara has served as a restorative justice facilitator with the Nova Scotia Community Justice Society, and as Chair of the Canadian Bar Association's Nova Scotia Student Section. She enjoys practicing French with the eLibrary's Rocket Languages, as well as visiting different Library branches with her family.
---
Councillor Lisa Blackburn
Appointed in November 2016
Councillor Lisa Blackburn earned an honours degree in Journalism from the University of Kings College in Halifax. For more than 25 years, Lisa worked as a broadcast journalist in radio and television with Q-104, LITE 92.9, ATV and Global. She also worked as a columnist with The Daily News and most recently as a web reporter with CBC. Her community service work includes leadership roles with the Cobequid Community Health Centre, Crime Stoppers, the MS Society, The Metro United Way, Muscular Dystrophy, the Beaver Bank Kinsac Community Centre, and local schools. In 2015, Lisa was presented with the HRM Volunteer Award, and sees serving as a municipal councillor as a natural extension of her community service. Councillor Blackburn lives in Beaver Bank with her husband Jamie Paterson and daughter, Bronwyn, who studies nursing. She also has a 22-year-old step-daughter who lives in London, Ontario.
---
Kim Brooks
Appointed in February 2019
---
Alfred Burgesson
Appointed in February 2019
---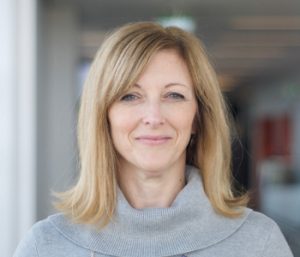 Leah Hamilton
Appointed in July 2013
Leah Hamilton is currently the Director of Finance & Administration at Symphony Nova Scotia. An active member of the Halifax arts community for more than 20 years, Leah has worked with more than 80 arts, culture, and heritage organizations as a volunteer, consultant, and arts manager. She has extensive experience in business and strategic planning, financial management consulting, mentoring, and policy development. In the past, Leah served as an Executive Director at Halifax Dance, and was a member of the transition team that established the terms of reference for Arts Nova Scotia. She was also a member of the former Nova Scotia Arts Council from 1999 to 2002. Other volunteer experience includes directorships on several boards including the Nova Scotia Masterworks Arts Awards Foundation, Arts Consultants Canada, Strategic Arts Management, Theatre Nova Scotia, Eastern Front Theatre, and the Nova Scotia Cultural Network.
---
Bradley Munro
Appointed in October 2016
Brad Munro is a recent graduate of Mount Saint Vincent University, earning his Bachelor of Arts in Cultural Studies. His decision to pursue this field of study was prompted by his passion in culture, community, politics, communications, history, and art. Brad's time working with volunteer associations allows him to engage and connect with his community.
---
Cindy O'Driscoll
Appointed in 2017
Cindy O'Driscoll works in the federal public sector, and takes pride in advising and educating small and medium enterprises in Atlantic Canada about government procurement initiatives. Cynthia's lifelong appreciation for learning has led to a multidisciplinary background that includes an Executive MBA from Saint Mary's University; a Master of Science in Coastal Zone Management from Bournemouth University, U.K.; and a Master of Arts in Archaeology from Memorial University of Newfoundland. As a resident of downtown Dartmouth, Cynthia visits Alderney Gate Public Library as well as Central Library, and appreciates all the services offered by the library system within HRM. She welcomes this opportunity to serve on the Halifax Library Board and to contribute to the successful implementation of library policies and programs as a representative of the community.
---
Councillor TIm Outhit
Appointed in November 2018
---
Rev. LeQuita Porter
Appointed in January 2018
Pastor Porter is an ordained minister who has successfully completed the requirements of the Doctor of Ministry (D.Min.) degree from Acadia Divinity College in Wolfville, Nova Scotia in November 2017. She also holds a Master of Divinity (M.Div.) degree from Princeton Theological Seminary in Princeton, New Jersey. She is an experienced attorney and business consultant and holds a Juris Doctor of the Law (J.D.) degree, Master of Business Administration (M.B.A.) degree with a concentration in Marketing, and a Bachelor of Arts (B.A.) degree with a concentration in Economics. She also has a wealth of practical experience in Christian service, business, law, management and administration. Pastor Porter has served in various capacities as an Entrepreneur, Pastor, Teacher, Trainer, Child Abuse and Sex Crimes Prosecutor, Marketing Manager, Business and Strategic Planning Consultant, Mediator, Counselor, Administrator, and Workshop Facilitator. She is the founder and former Pastor of Kingdom Bible Christian Church of Tampa/St.Petersburg, Florida. She has served as Senior Pastor of the East Preston United Baptist Church since 2010, and currently is the Board Chair of the East Preston Empowerment Academy, which was founded in 2014.
---
Marika Warren
Appointed in February 2019