Internet access
You can access the internet for free at any of our locations using wireless internet (WiFi) or a public computer.
To use WiFi, you don't need a library card or a password - just a WiFi-enabled device.

To connect, open the wireless settings on your device and select the Halifax Public Libraries network.
Read more about how our IT team works to extend the reach of WiFi beyond our walls.
Using Library WiFi
By using the Library's free internet access, you agree that:
You're fully responsible for your actions.
Your use of these services will be lawful and respect the rights and interests of others.
You're aware that your information is not encrypted (protected), and you're using these services at your own risk.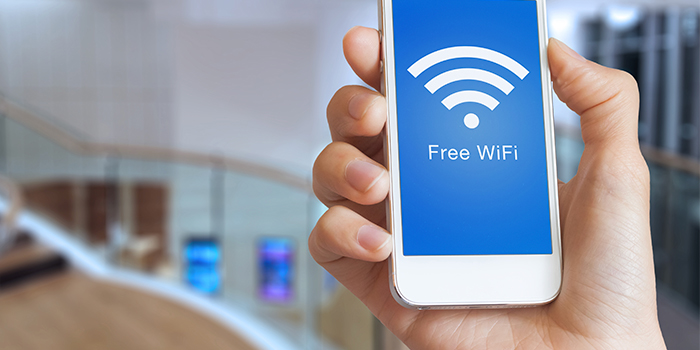 Tips for connecting to the WiFi
Keep in mind that internet speeds may vary depending on the time of day, the number of people using the network, and the types of activity on the network.
Check that WiFi is enabled on your device. For example, if you're using a phone or tablet, make sure that it's not in 'airplane mode.'
If you're having trouble connecting to the WiFi, you can:

Disconnect and reconnect to the Library WiFi network (this can typically be done in your device settings).
Close and reopen your internet browser.
Restart your device.

Check with our staff to see if there are any issues with the WiFi or if they have any tips for connecting your particular device.