Curious about local art? We are too!
When it comes to the arts, Nova Scotia is spoiled for talent, and we're pleased to feature local art in many of our Library spaces.
From The Sunroom at Central Library to art displayed in our branches, we want to give local artists space to connect with our community and share their vision.
---
Current exhibits
Make yourself at home in The Sunroom at Central Library. It's the perfect place to catch up with friends, get a little work done, and discover local art.
Learn all about The Sunroom, its history, and how to apply to share your art in this space.
On display June 9 - August 18, 2018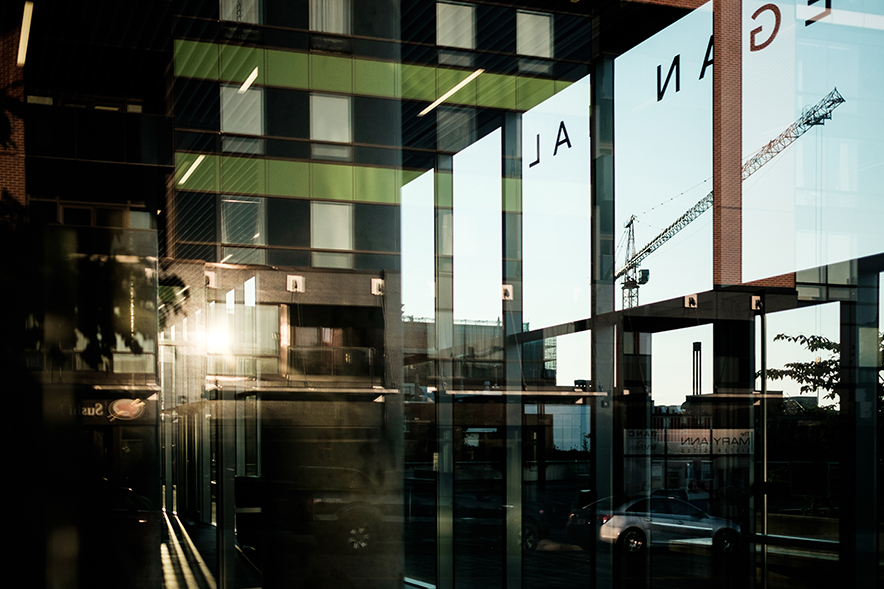 ---
On permanent display
Sylvia Ireland
A long-time resident of Bedford, Sylvia Ireland is well known for beautifully showcasing the colours of nature.
Bedford School of Art
The individuality of these young artists jumps from page. Each line drawing finely expresses the imaginative perspectives of the artist, demonstrating the benefits of Bedford School of Art's fun and collaborative instructional style.
Janet Englehart
Capturing the fine elements of nature found in and around Bedford, Janet Englehart's collection of photographs has been a favourite for local residents for years.
---
On display June 2018
A. J. Scanlan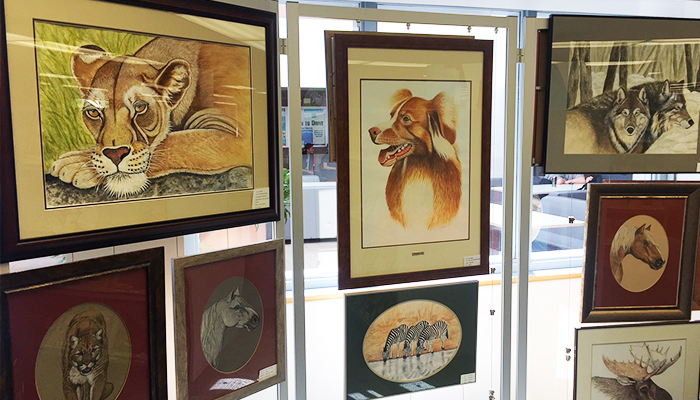 Every stroked of A.J. Scanlan's Pet Portraits collection is teeming with personality. The deep and abiding fascination A.J. Scanlan has for wild and domestic animals has led over the years to a distinct style that has lovingly and accurately immortalized many of her client's treasured friends.
---
On display June 2018
Anne MacLean & Lynda Mallett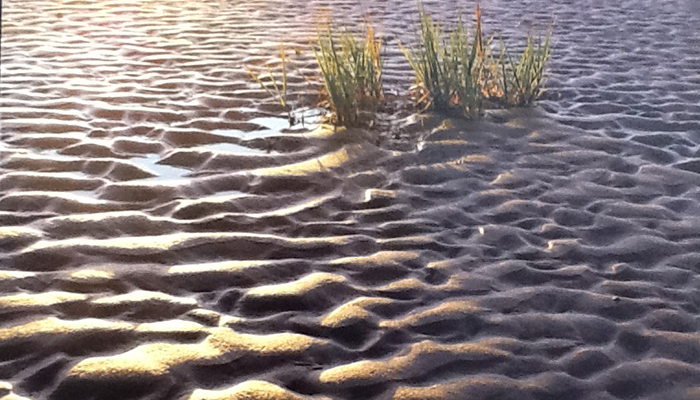 "Our photography creates a language of images and a connection with the natural and cultural world, images which give a voice, reveal a way of seeing what is 'nearer than the eye' (T.S.Elliott)".
Photographers Anne MacLean and Lynda Mallett work collaboratively to bring a range of work from Nova Scotia and the United Kingdom to delight and surprise.
---
On display June 2018
Raymond Farrows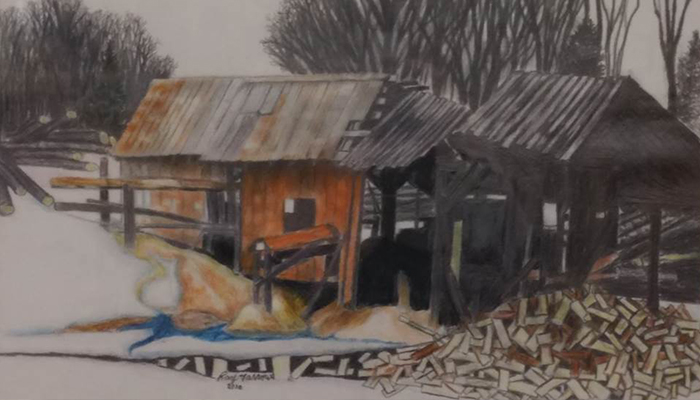 Raymond Farrows grew up in Ontario and has lived in Nova Scotia for 3years. 
Largely a self-taught artist—with some guidance from art teachers—Raymond has created and sold both paintings and carvings. He is registered with the Canadian National Institute for the Blind with Nystagmus, a condition that results in low vision. 
Raymond has had artwork on display at the Tom Thompson Art Gallery in Owen Sound, at the Southampton Art Gallery, and the Art Gallery in Hanover, Ontario.  He was also a member of the Saugeen Artists Guild in 2014, and spent some time studying hand lettering at George Brown College in Toronto.
---
On display June 2018
Fabien Barabé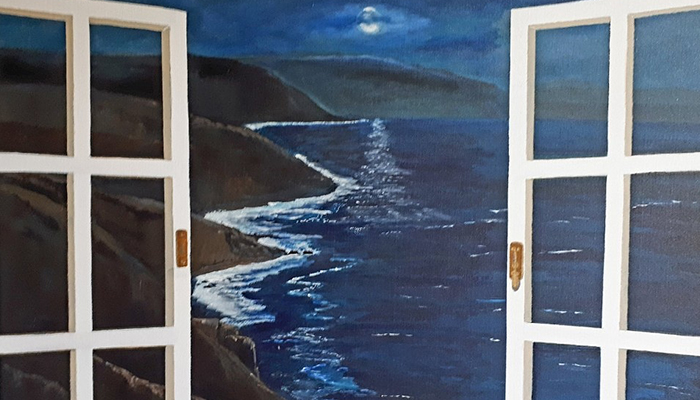 Fabien Barabé is kicking off the Peggy's Cove Area Festival of the Arts with his current exhibit at Tantallon Library. He has been a member of the festival arts group for seven years and will be participating in Paint Peggy's Cove and Studio Tour again this year.
Fabien Barabé, is a self-taught artist, was born last of 11 siblings in Laval QC July 2, 1963. He created a super-hero comic when he was six he did that for 20 years much to the delight of his nieces and nephews. He had his first published cartoon strip "The Spice of Life" in two Montreal papers from 1993 to 1995. Fabien and his husband moved to Nova Scotia in 1997 and he started to paint with watercolors and then moved on to acrylics. His love of the Nova Scotia and its surroundings is the source of many of his inspired works. Fabien's imagination shows no bounds when it comes to materials he uses to create unique pieces.
---
On permanent display
Hooked Rug Museum of North America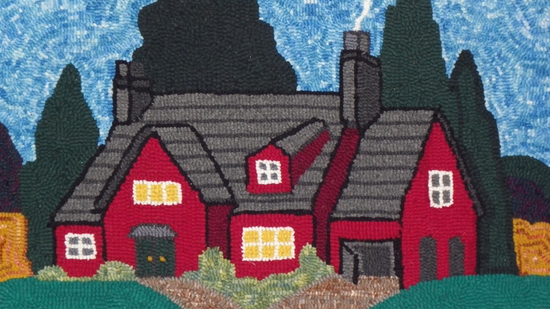 Visit us in Tantallon to see Noah's Ark hooked by Mary Sheppard Burton, which is on permanent exhibit with us. We're also currently displaying the work of two Rug Hooking Artists of the Year, and we plan new group exhibits annually. If you're interested in learning how to hook rugs, keep your eye on our events - we hold a number of workshops and hook-ins throughout the season.
The Hooked Rug Museum of North America, located in Hubbards, NS, has over 8,500 sq ft of floor space showcasing historic and contemporary rug hooking art and artefacts. Visit their website to learn more. 
---
On display March to June 2018
liza Hageraats
"Working with strips of recycled clothing, unspun wool, and embroidery floss, this fiber art affords me a connection to this tactile work. Whether illustrating folk tales or creating felted images, the play of color is always at the forefront of my practice."
Halifax based artist liza Hageraats has explored a variety of media over the years, from watercolor to acrylic painting and various forms of fiber arts. On display are her original hooked mats, and wet felted and embroidery embellished paintings.
liza Hageraats' works can be found in private collections in Vancouver, Calgary, Banff, Ottawa, London, Ont., Toronto and Halifax. And she has exhibited in a variety of group shows and recently had her first gallery solo show featuring both hooked mats and felted paintings.
View more of liza Hageraats' work.