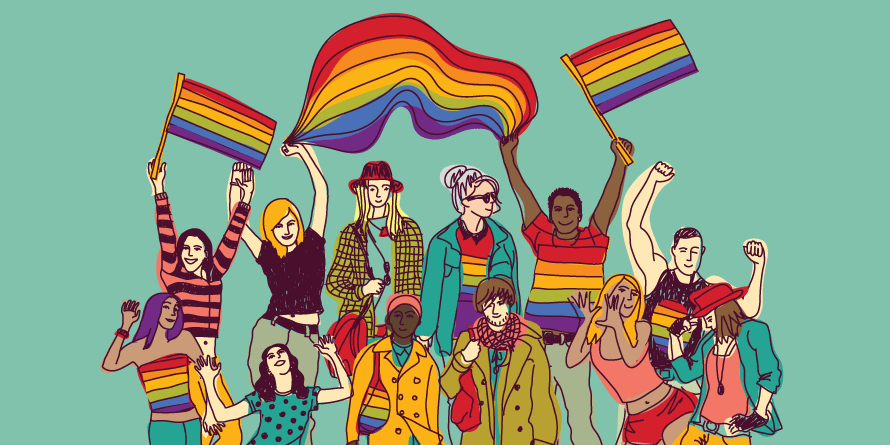 written by Beth, staff member, Captain William Spry Public Library
The B in LGBTQ+ stands for bisexual. Sadly, this letter doesn't often get the attention that it deserves. There are many harmful stereotypes and the very real effects of bi erasure—in society at large and queer communities as well. Those with non-monosexual orientations (not being attracted to only one gender) are often viewed with suspicion; they're going through a phase, confused, greedy, probably actually gay, probably actually straight, more likely to be unfaithful, etc. While sexuality is fluid, these ideas are really harmful to the bisexual community, and that's a shame. 
Bisexuals make up a huge part of the LGBTQ+ community—50% in fact—but often feel left out in both queer and heterosexual spaces. When they're in a queer presenting relationship, bisexual people are discriminated against as a member of the LGBTQ+ community. When they're in a straight presenting relationship, they become considered straight and are no longer welcome in many queer spaces. They—we—are erased. The L and the G are not the only letters in the acronym. Are you the B in LGBTQ+? I see you. 
Here are 10 books about bisexuality and/or with bisexual representation.
List created by HfxPL_Adults