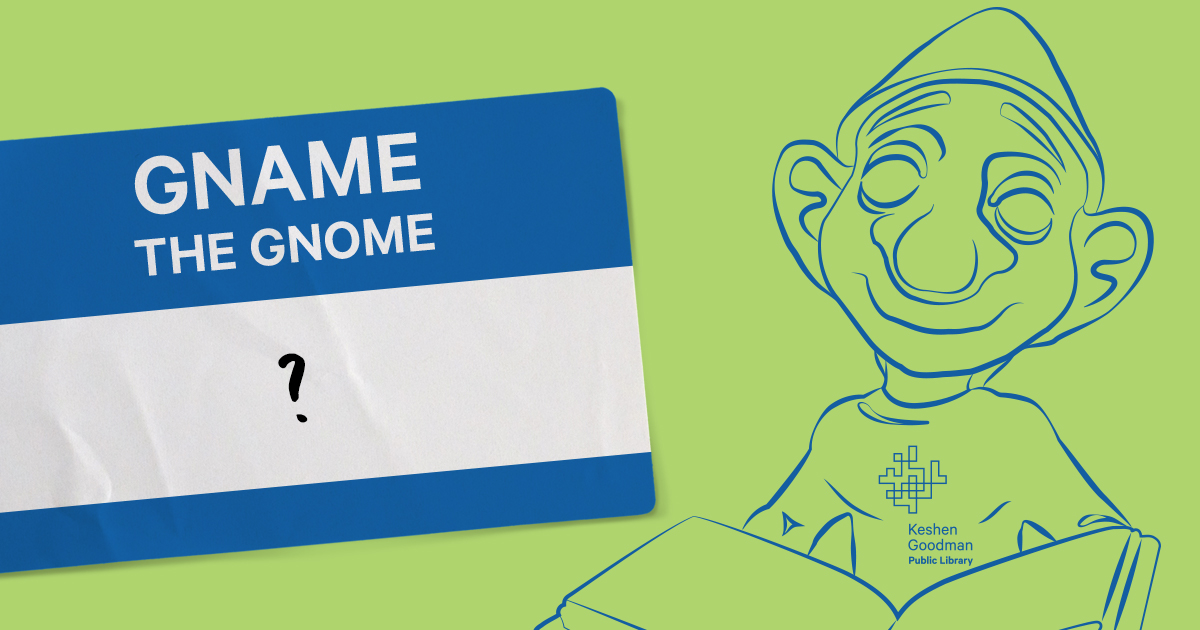 Do you love your Keshen Goodman Public Library? We think you'll love our new gnome, too!
This summer, Keshen Goodman Public Library will be opening a new Outdoor Library, extending beyond our walls. Learn more here.
The updated outdoor space will also welcome a new guardian—a friendly, whimsical gnome. We're hosting a contest for ages 5-12 to offer up your best naming ideas for our new friend.
Contest details
Contest opens May 21, with all submissions due to Keshen Goodman Public Library by 5:00pm on June 14.
You can pick up a naming form colouring page at Keshen Goodman, or download one below and print it out at home. Submit your colouring page and form to Library staff at Keshen Goodman Public Library. 
Your colouring page may be displayed at the Library! (Your name will not be included.)
The contest winner will be selected and contacted the week of June 24, 2019.
The winner will receive naming rights to the gnome, some fun Library swag, and a special invitation to the grand opening celebration for the Keshen Goodman Outdoor Library (date to be announced soon!).
Download the form
Click to download: Gnome Gnaming Form and Colouring Page
Questions?
Contact or visit us at Keshen Goodman Public Library.