Act on Climate Together - Page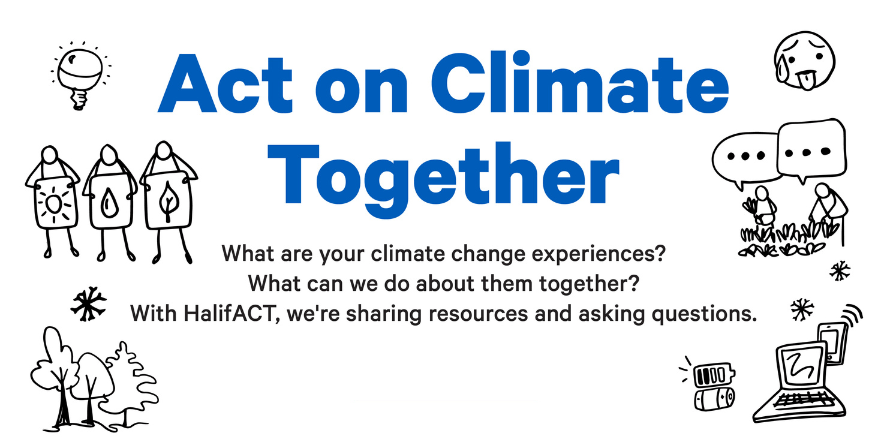 Welcome to your resource page for climate action
We are facing a lot of change, but you're not alone. HalifACT is working with Halifax Public Libraries on a series of climate community engagements to help us all act on climate together. The first of these actions is learning from each other.
Change can start here.
Climate Community Engagement Series
From February to April, you'll be invited to visit your local Library to write down your experiences and questions, or fill out a survey at Shape Your City. You will be encouraged to come here to browse resources you'll find useful, too.
Let's act on climate together by sharing knowledge and experiences.
Read our first set of responses below.
We asked and you answered. Take a look at what your community is saying about their experiences with climate change and their questions about climate action. We hope you learn as much from each other as we have, and decide to add your answers to the next question from HalifACT.
Spotlight on Local Organizations