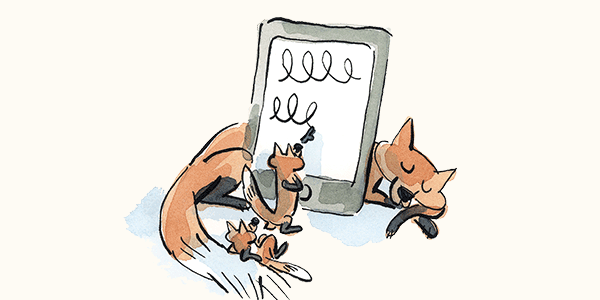 Fireflies and starry skies light up August evenings. And these books will keep your whole month aglow with adventure, wit, and magic.
Top off your TD Summer Reading Club list with some of these books picked specially for you. Be sure to let us know what you think of these reads next time you visit the Library to report on your points goal.
Shine bright, readers!
List created by HfxPL_Kids
Dive into these recommended reads and feed your passion...your passion for reading!
Stunt plane pilot! Race car driver! Astronaut hopeful! Life was an endless thrill for the unstoppable Betty Skelton.

There's a school-wide reading contest and Kelsey wants her class to win. She just can't understand why others don't love reading like she does.

Paul lives and breathes numbers and math all his life, becoming one of the most celebrated mathematicians ever.

Traveling from Sierra Leone to America, an orphan pursues her dream of becoming a ballerina and dancing in The Nutcracker.

Shy Peter's love of writing lists helped him find the confidence he needed to share his talents with the world.

Ben's sketchbook is never out of reach, and sometimes that causes problems. Can he use his powers for good?

Louie grows up witnessing his father's hard work and determination as he builds his Harlem bookstore into a cornerstone for the community.