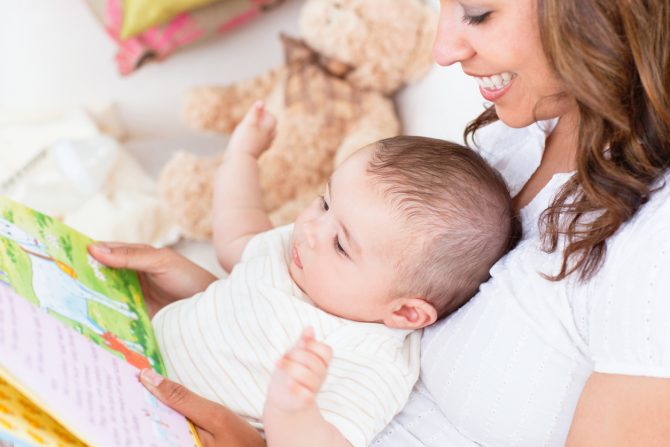 Read to Me is an early reading promotion program dedicated to nurturing strong literacy skills and a love of reading in new generations of Nova Scotians. To help accomplish this, Read to Me distributes a free bag of books and resources to the family of every baby born in Nova Scotia. Families receive two age-appropriate baby books and a month-by-month guide on early literacy development that includes book suggestions, tips for activities, and rhymes to sing. These carefully curated packages are delivered right at the hospital bedside for new parents (and their babies).
Free book giveaway pilot 
Starting January 25, 2019, these bags will include a coupon for a free book. Bring your coupon to your local branch and pick up a free book for your baby (to keep). While you're at the Library, be sure to learn about all the wonderful free programs and resources available to you and your baby. And don't forget to register for a free library card for the whole family. We look forward to seeing you!