This year was one for the books—literally!
Inspired by the popular Spotify Wrapped campaign, let's take a deep dive into how you used your Library in 2022, and celebrate some top borrowed books, resources, and stats of the year.
---
In 2022, our collections were off the charts
For the second year in a row, these authors topped our book-borrowing charts:
Your E-Library was just a click away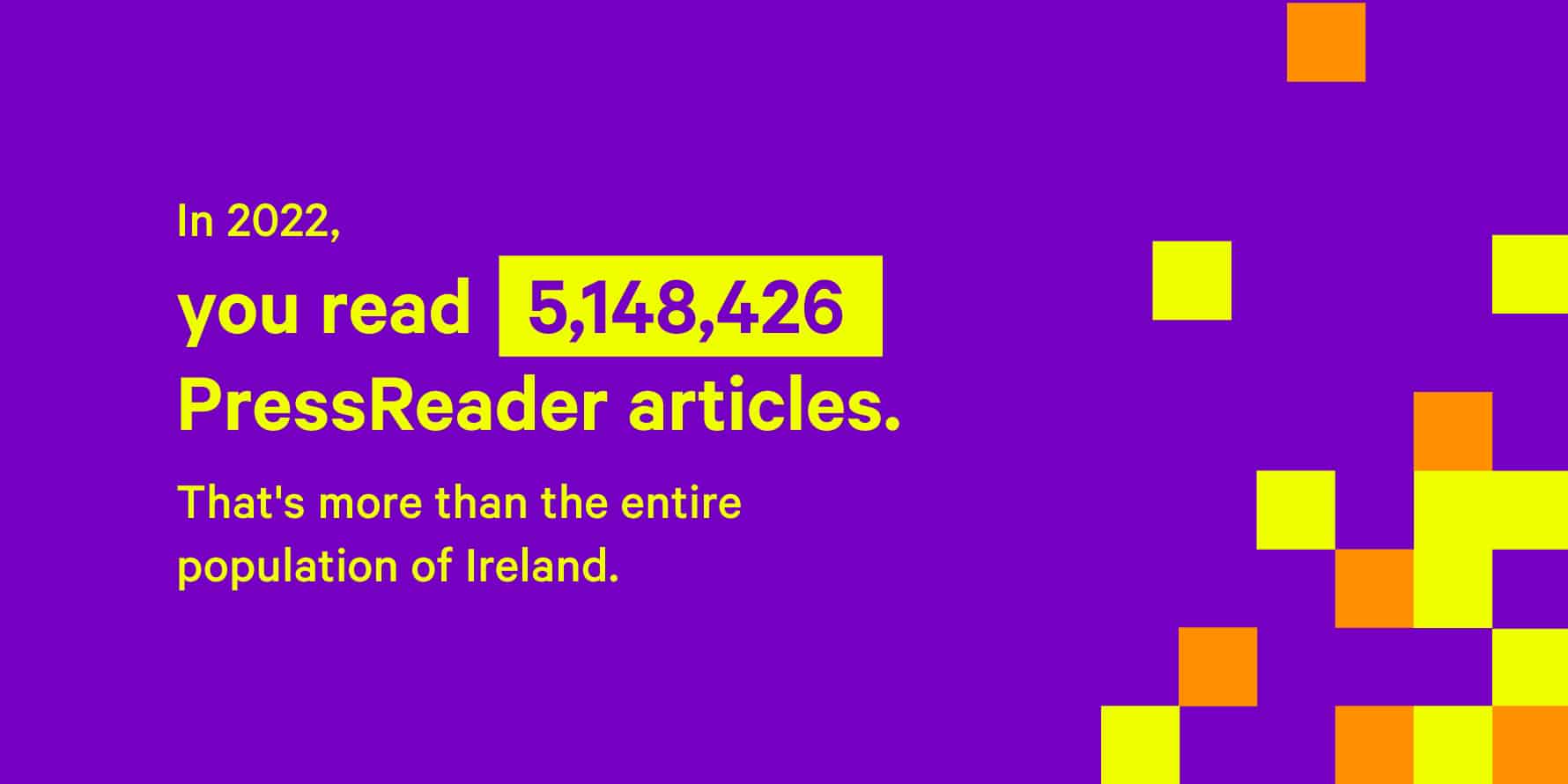 We saw a 10% increase in website page views overall—thanks for checking in on us!
Social media was your source for all things us
Our top-played trivia on Instagram Stories was Book Quotes, with 306 players.
Your favourite 2022 video on our YouTube

, opens a new window

channel was Mary's African Cuisine Workshop: Okra Stew

, opens a new window

with 1,204 views.
We trended on TikTok

, opens a new window

, with 5,696 views on our Mega Domino Topple

, opens a new window

video.
You loved seeing Library moments, meaningful conversations, and creative content on Instagram

, opens a new window

—we see you, Library Wrapped 2021.
At home and in person, our programs stood out
From January to October, adults and youth loved our in-branch activities and take-home kits. We organized a combined total of 864 activities and kits, counting 86,694 participants—this number doesn't include our popular warm drinks, snacks, and lunches served at our Library locations!
Top-attended programs:                     
Top-attended Adult virtual program:                     

African Heritage Month Opening Night, with 985 attendees.

5,705 kids took part in the TD Summer Reading Club.

, opens a new window
And these stats were especially awesome
From January to October, we had 1,986,133 people visit the Library—as of December, we are well over 2,000,000 visits.
Our top visited branches were:
That's a wrap! Thank you for making us a part of your year—see you in 2023, Halifax.
---
Video
---
Want a refresher on how this year's stats stack up? Revisit Your Library Wrapped 2021., opens a new window