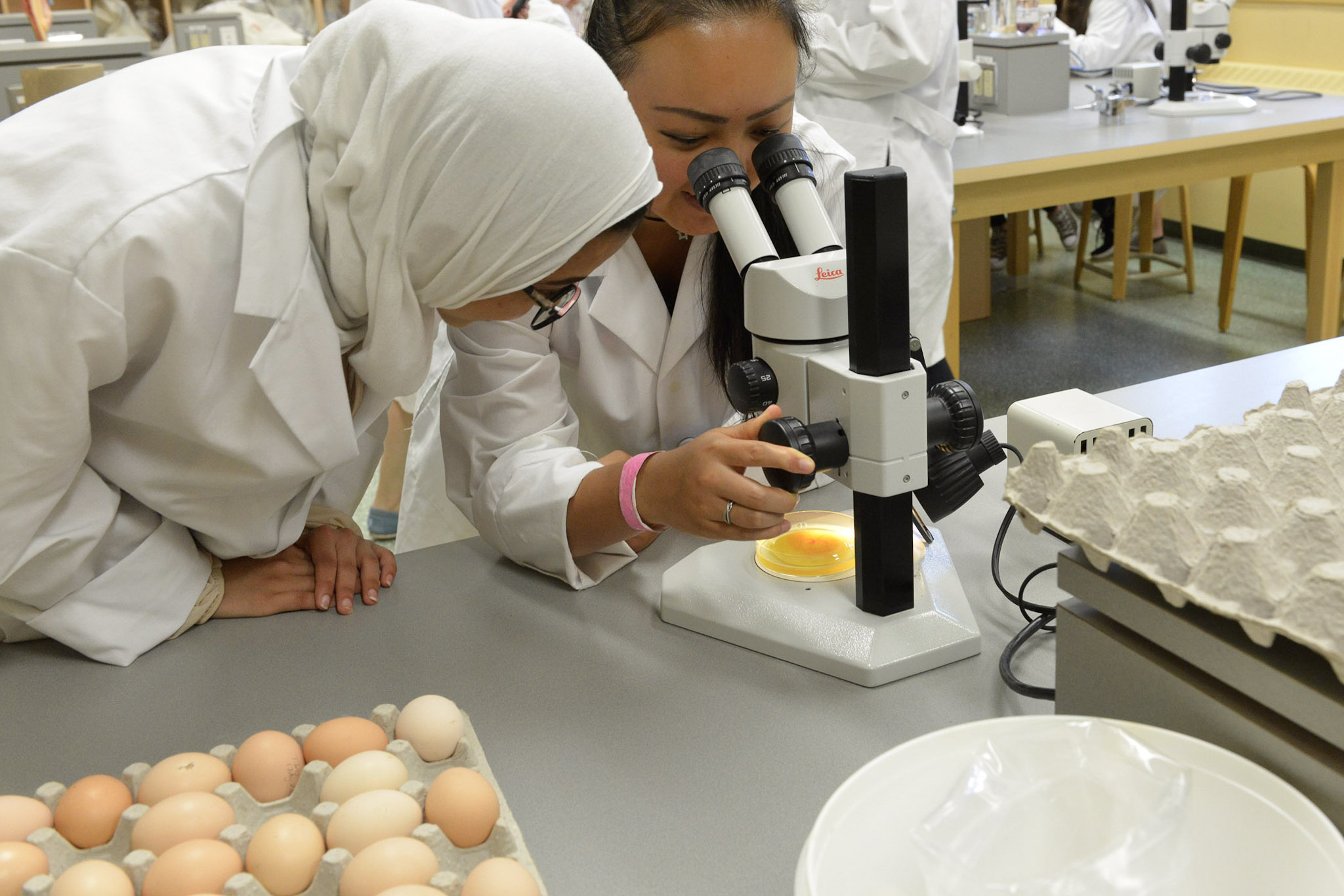 By Sally Marchand, Program Coordinator for the Women in Science and Engineering – Atlantic Region Program (WISEatlantic) at Mount Saint Vincent University
Do you remember when you were younger and everything around you seemed so fascinating? Asking your parents and teachers, "why is the sky blue?" or "how do airplanes stay up?"? It seems that for most of us, the older we get, the less curious we are about the world around us.
Science Literacy Week 2018
Science Literacy Week, which takes place September 17-23, 2018, is a great time to re-discover our scientific curiosity and to encourage the youth in our lives to explore and be curious about the world around them. Science literacy is more than just understanding science concepts (although this is important too!); it is the ability to ask, find, or determine answers to questions we have about everyday experiences.
'Why is this important,' you might ask? We live in a world where scientific advances are happening faster than ever before, mostly due to the rapid development of new technologies. These advances are changing how we live, the impact we have on the planet, and the jobs that will be available to future generations. Skills such as critical thinking and problem solving, which are developed through the scientific process, are increasingly important to solve the real-world problems future generations will face.
Engaging curious minds
So, how can you encourage youth to stay curious and increase their scientific literacy?
Here are just a few ideas:
Read a science-based book together; visit scienceliteracy.ca

, opens a new window

for some great suggestions, or visit your Library!
Try doing some science experiments at home. sciencebuddies.org

, opens a new window

and howtosmile.org

, opens a new window

are great resources for simple activities that can be done with household items. Experiments showcase how science can be fun and not just something you get a grade for in school.
Encourage the scientific method. Ask a question about an observation, do some research on the topic, and ask 'how could we test this to find out the answer?' If you're really keen, try an experiment together.
Showcase the variety of careers in STEM (Science, Technology, Engineering, Math) to young people. Have a friend that's an engineer? Ask them chat to your child or student so they can learn more about that career. Make connections between their interests and careers.
Take part in Science Literacy Week events at your Library, or visit scienceliteracy.ca for more events taking place in your area.
Stay curious, friends!
About WISEatlantic
WISEatlantic aims to shift gendered STEM stereotypes. We empower girls to consider Science, Technology, Engineering and Math (STEM)-based careers by raising their awareness of the diversity of jobs within these fields, and enabling them to visualize themselves working in these fields. WISEatlantic also supports early career women in STEM through professional development and networking opportunities.
Visit us at WISEatlantic.ca, opens a new window for more STEM resources and events.