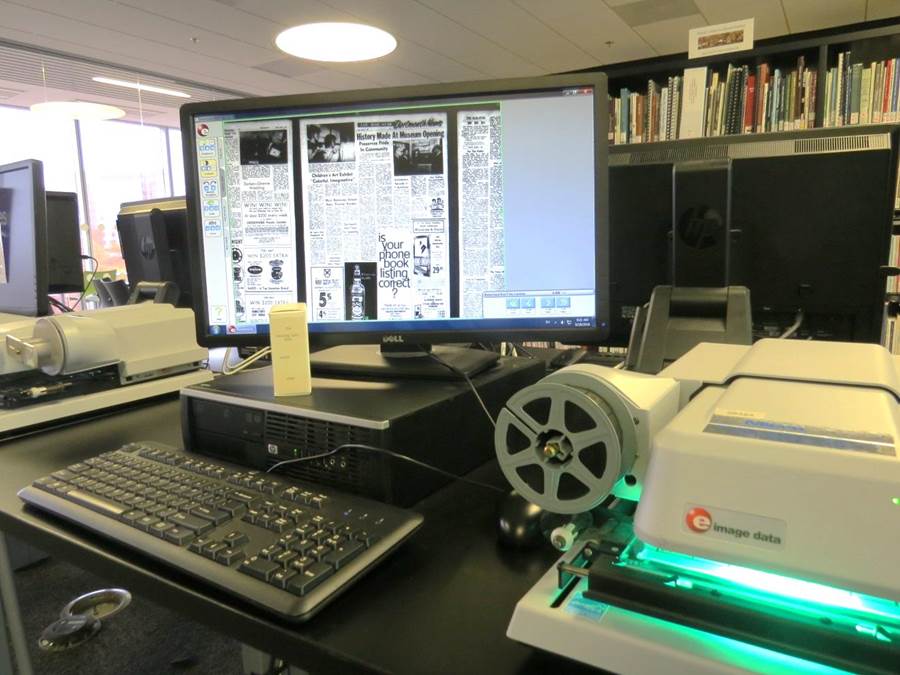 By Aaron, staff member, Central Library
Originally posted June 2018; updated November 2020
Obituaries are a very useful source of information for genealogical research. They tell us about an individual's roots, their family, and some of their accomplishments when they were alive. However, sometimes they're difficult to find! Luckily, there are resources available at Halifax Public Libraries to help you, even from a distance.
The collection
Halifax Central Library's Local History collection has many vital statistics newspaper indexes that contain genealogical information, including cemetery transcriptions. You can find a listing of some of these materials at the end of this post.
Central Library also has access to microfilm copies of The Chronicle Herald dating back to 1880, as well as other newspapers from the Halifax Regional Municipality. View a full list here.
Come to the Library and use our microfilm scanners to read, or print out any articles or obituaries that are of interest to you.
Submit a request
If you are unable to visit us in person, submit a request via our contact form and we can do a free search for you.
Here's what we need to know:
We can search up to 3 obituaries per request. Once we have finished finding the obituaries, you can submit another request.
The individual's name.
The individual's date of death or the date their obituary was published.
The community the individual belonged to.
Note: If the person was female and had been married, please include their maiden and married name as well as the name of their partner. (Depending on the time period, married women were commonly known by their partner's name. For example: "Mrs. John Smith.")
 Obituaries will be emailed directly to you, along with citation information.
Further Assistance
If you are still hitting a genealogical brick wall, you can also make use of the resources in our Local & Family History section, or by booking a 1-on-1 session.
Print Titles
Vital Statistics From Cape Breton Newspapers

Births, Deaths & Marriages From Nova Scotia Newspapers

Surname Index of Births, Marriages, Deaths to the Yarmouth County Newspapers

Cemetery Records of Shelburne County, Nova Scotia

The Presbyterian Witness, and Evangelical Advocate

Obituaries From the Sydney Post-Record

The Fenwick Cemetery 1892-2000

Cemetery Inscriptions for Lunenburg, Queens [and] Shelburne Counties