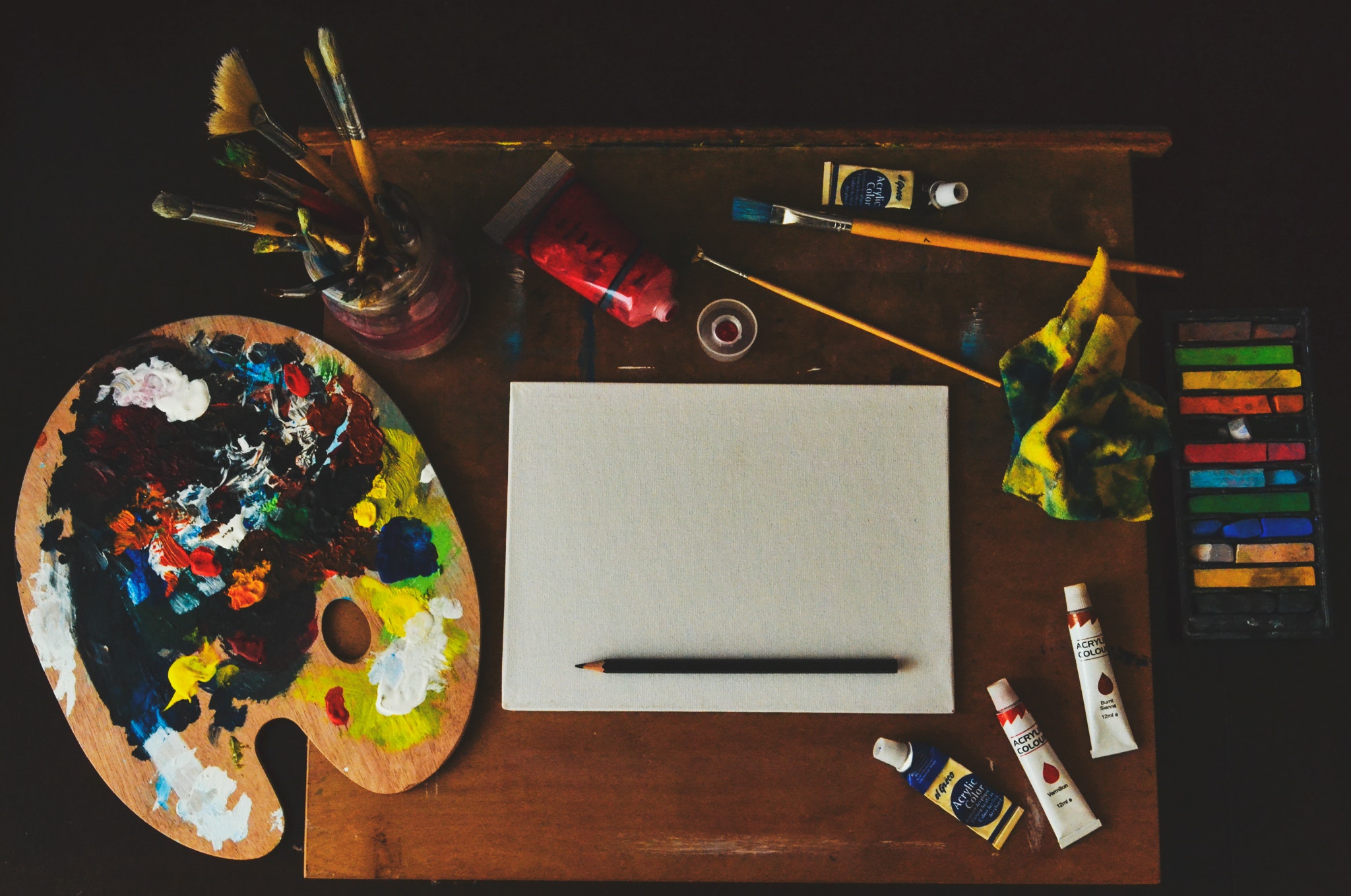 Written by Janey, Teen Volunteer
Halifax Public Libraries' Teen Blog is written by and for teens. Discover more posts here.
This summer, our Creative Doers volunteers created art to be displayed in our Libraries. In this series of blog posts, they present artwork that will be featured in the teen areas at Halifax Central Library and Keshen Goodman Library until the end of November. Janey's piece can be found at Keshen Goodman Public Library.
---
In difficult times like now, I feel like we appreciate essential workers more and more. I made this painting to show frontline workers, who have been really stepping it up and making sacrifices and major risks throughout this time, how much we appreciate all that they're doing during this global pandemic.
It's important to follow our provincial health guidelines in order to help keep essential workers safe. I'm sure it isn't easy working tirelessly during a pandemic—especially doctors and nurses who have to risk their health to treat other people.
Everyone who has been working during this pandemic has kept the world going, and without frontline workers I really cannot imagine what it would have been like in Nova Scotia.
The painting
I painted flowers around Nova Scotia as a sign of hope and thanks. The flowers represent everyone in the province doing their part by staying home, or providing essential services.
To start, I sketched the outline of Nova Scotia and the flag onto a blank canvas with a pencil and started to paint the colours onto the canvas. I originally was not going to put flowers around Nova Scotia, but I decided to add the flowers to make the painting a little more colourful.
I painted a muted green background. I actually was just mixing some colours together and it made this beautiful muted green.
I painted in the flowers and leaves.
I outlined the flowers and the province with a fine pen. I also added another bundle of flowers as it needed more colour.
After finishing the outlines of the flowers and province, I went in with the same pen with the third bundle of flowers.
After everything dried, I wrote "Thank You Essential Workers" in a gold metallic permanent marker.
I created this painting for appreciation and as a sign of hope and encouragement.
Thank you to everyone who is sacrificing their time and risking their health during this pandemic.
We're all in this together.
---
About the writer
I'm Janey Yoo and I am a teen volunteer for the Library. I'm initially a shy person but once you get to know me, I'm typically loud and talkative. A random fact about me is when I'm watching Netflix, I prefer watching movies over TV. I quickly get bored so it's really rare for me to find a show I will watch all the way through.